Summer is coming and our Go Visit Inishowen Tourist Office refurbishment is almost complete!
We now have 4 exciting job roles up for grabs at Go Visit Inishowen.
If you love Inishowen, are enthusiastic about tourism and want to be part of a team then get in touch.
**Please note this project is funded by the Department of Rural and Community Development and Pobal through the Community Services Programme.
It has a keen focus on gaining employees who were previously on the live register.**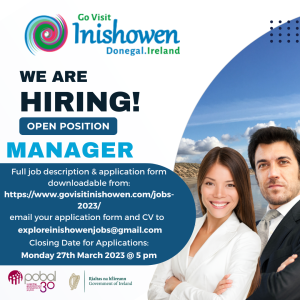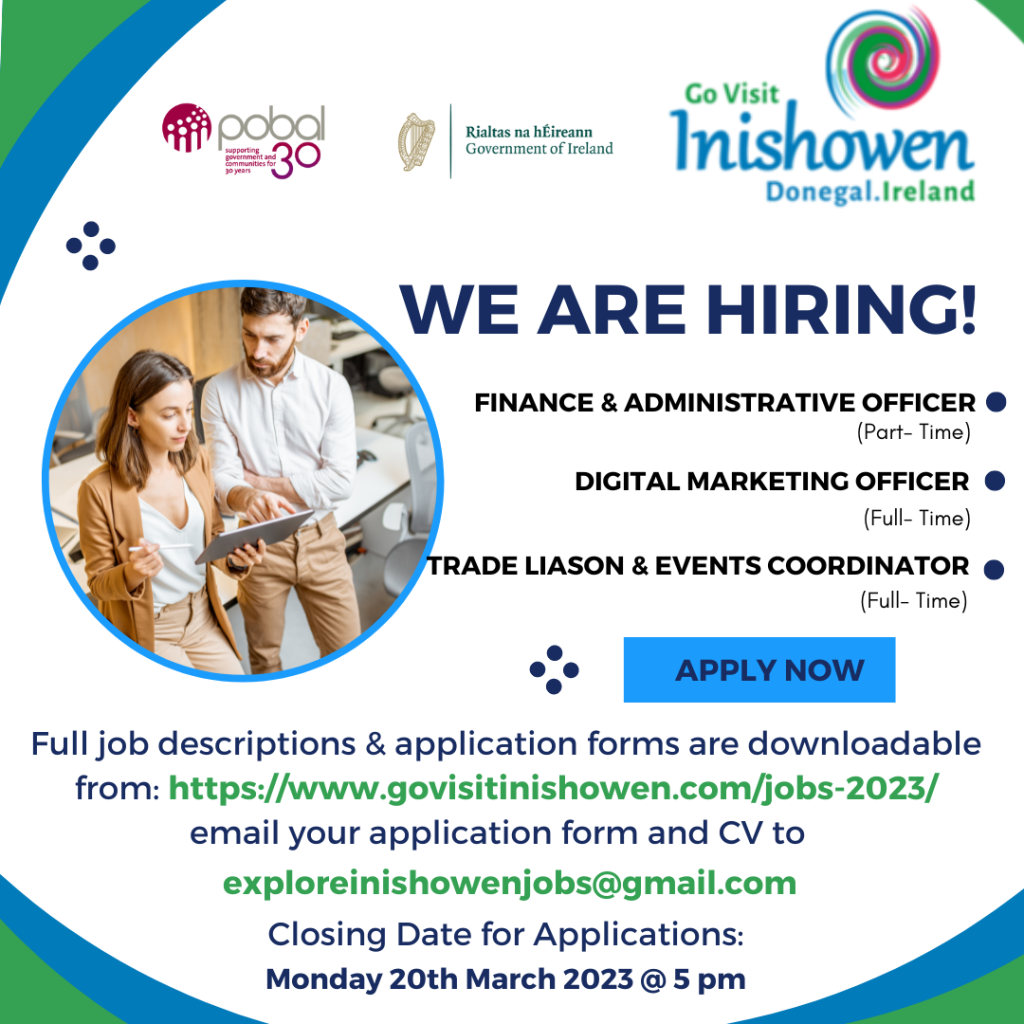 F/T MANAGER ROLE:-
EI_ Programme Manager Job Description 2023
APPLICATION FORM Manager Role 2023
P/T FINANCE + ADMINISTRATIVE OFFICER ROLE:-
EI clg_ PT Finance & Administrative Officer 2023
APPLICATION FORM Finance and Administration Officer 2023
F/T DIGITAL MARKETING OFFICER ROLE:-
EI clg_FT DIGITAL MARKETING OFFICER 2023
APPLICATION FORM Digital Marketing Officer 2023
F/T TRADE LIASON AND EVENTS CO-ORDINATOR ROLE:-
EI clg_ FT Trade Liaison & events coordinator 2023